My new blog friend from
Webbie's World
, who found me through Contessa's Kitchen, has given me an award! It's my first ever and I owe it all to my friend Ms. Libba, who sent her friends at Contessa's Kitchen to check out my blog.
The award comes with a 7's meme, so I'm going to give it a try -- another first. Thanks to Brenda for the kind words - "My new cyber buddy Cora at
Cora Cooks
, her sight makes my mouth water." Be sure to visit
Webbie's World
, as soon as you leave here.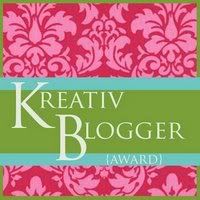 Now for the meme:
7 Things I Did Before
1. Laundry/Dry Cleaner Clerk
2. J. C. Penney Catalog Dept.
3. Director of Continuing Education
4. College Administrator
5. Paralegal
6. Substitute Teacher
7. College Counselor
7 Things I Do Now
1. Teach cooking classes
2. Blog
3. Write a monthly newspaper food column
4. Read
5. Collect cookbooks
6. Spend long days on the Internet
7. Enjoy life in my dream house in the woods
7 Things I Want To Do
1. Spend more time in Sonoma
2. Write a book
3. Learn to knit
4. Speak fluent French
5. Visit my last three states - ND, MT, ID
6. See Italy, Greece and France
7. Have grandchildren
7 Things That Attract Me About the Opposite Sex
1. Sense of humor
2. Intellect
3. Smile
4. Tall
5. Optimism
6. Calm
7. Kindness
7 Favorite Foods
1. Pizza
2. Good fried chicken
3. Salad
4. Thick veal chops
5. Fresh raspberries
6. Honey crisp apples
7. Creme brulee
7 Things I Say Most Often
1. Hey (as in "Goober says hey")
2. What should we have for dinner?
3. Where shall we go for dinner?
4. I'm working
5. Where are you? (to my pilot husband)
6. What day is it?
7. Watch out for deer on the road
And now I'm supposed to pass this meme along to seven other bloggers I enjoy. I've only recently been getting to know some of my fellow bloggers, but there are a few that I have followed for quite some time. Although I'm not sure they are into memes, I would still like for them to know that I admire their work.
1. Kalyn Denny, of
Kalyn's Kitchen
, is one of the first blogs I read regularly -- and still do. Kalyn has great recipes and a true dedication to her purpose and her readers.
2. Alanna Kellogg, of
Veggie Venture
and
Kitchen Parade
, has a blog and writes a regular food column for her local newspaper. She also lives in the same town where my son and daughter-in-law live near St. Louis. She has been generous with her time and blogging wisdom and she has an amazing repertoire of recipes -- my go to resource for vegetables dishes.
3. Susan, at
Wild Yeast
, is my bread-baking idol. Her breads are beautiful. Her writing makes the art of bread baking sound easy as can be. And she built her own brick oven. Amazing!
4. Reading Ree, at
The Pioneer Woman
, is a true delight . Every time I read her blog, I envy her spirit and her authentic voice.
5.
Food Rockz
is another favorite I have followed for a while. I like his devotion to the farmers' markets in DC, his beautiful photography and his tastes in food and recipes that as so similar to my own.
6. I met Maris, who writes
In Good Taste
, at the BlogHer Boston conference last month and I've been reading her ever since. I love her fresh and thoughtful outlook on life and her articulate youthful voice. Oh to be so young again and know what I know now!
7. And finally, Lydia, of
The Perfect Pantry
, is another food blogger I met in Boston. We share many of the same food and writing experiences and I love her focus on the pantry -- and important part of my kitchen too.